The big tree
This page shows the work required to remove what was left from a tree that used to grow a mere eight inches from the house! My land lord cut all the branches and left me with the trunk and, of course, the stump...
I like to use hand tools whenever possible but this time I really thought I would have to get a chain saw until I found this two man saw available from Woodcraft.
Using such a saw is true team work: it takes a little while to get into a good rythm: but once it gets going, it cuts just like a chain saw!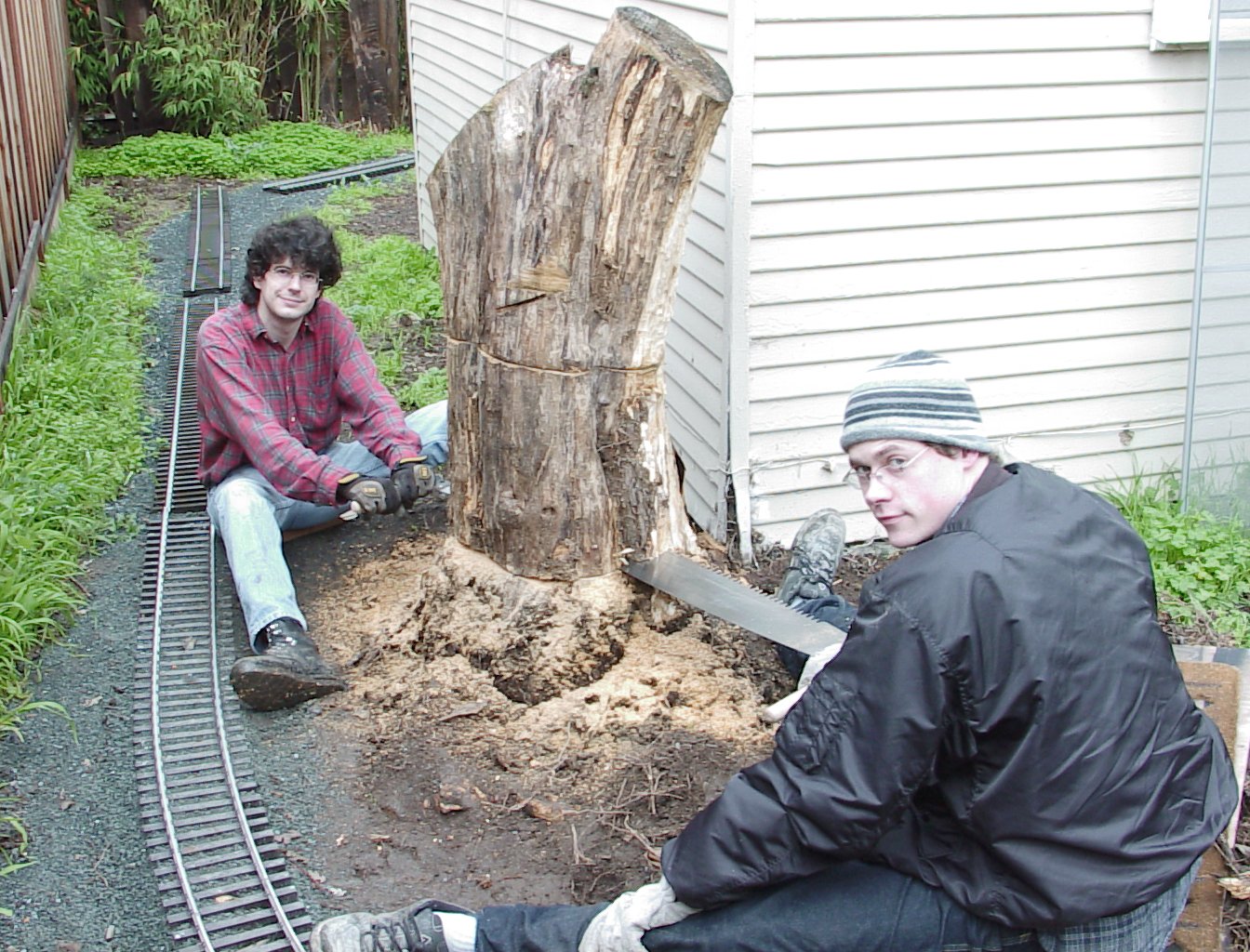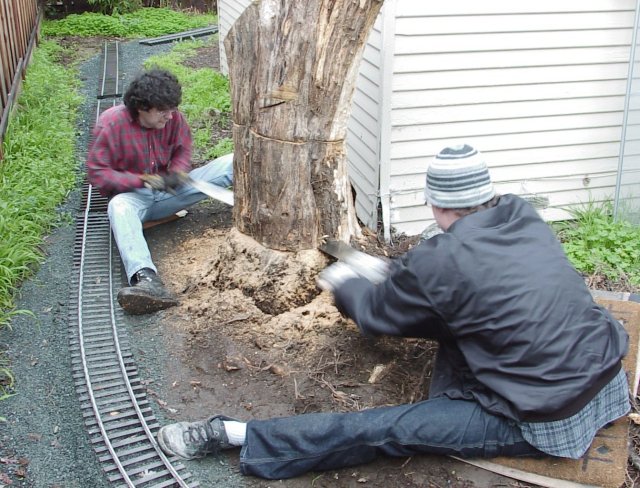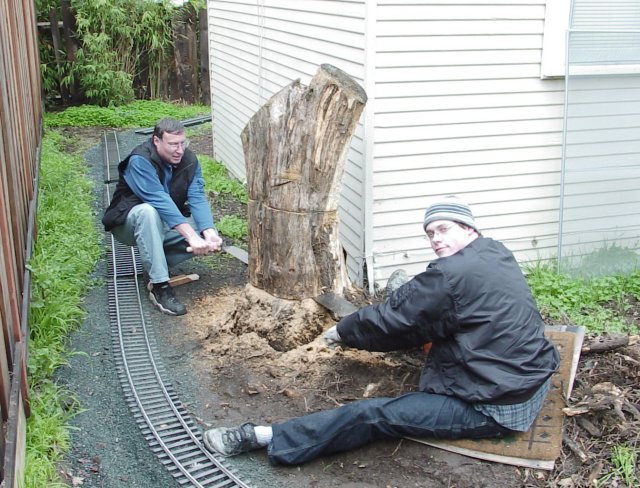 A job well done!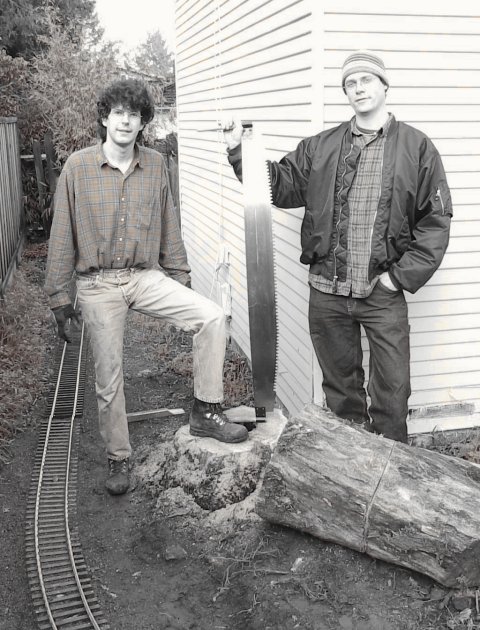 The following pictures show the first &quotrevenue&quot freight car load on the railroad. As you can see, loading a flat car is not as simple as I originally thought!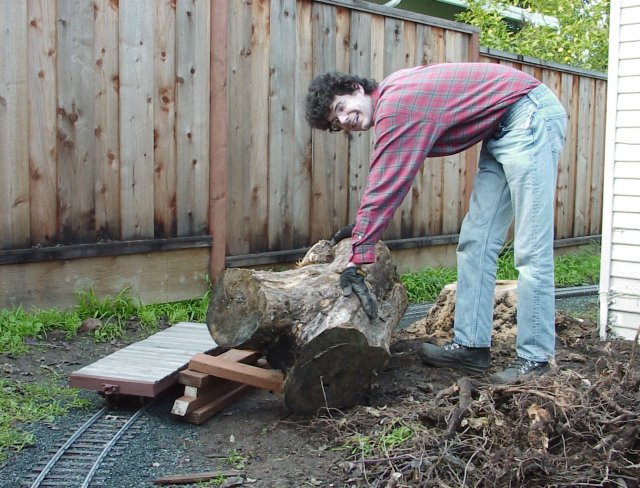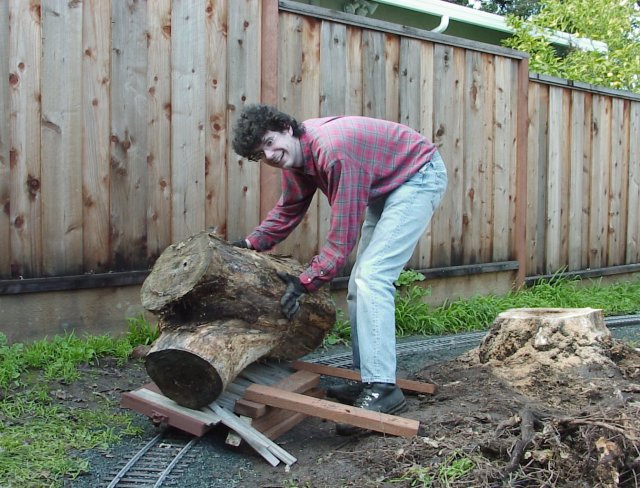 This first load also marked the first major derailment... A couple of things went wrong:
There was no support under the side of the car, so it tipped over when the trunk rolled on to it.
The flat car was not yet finished: the deck plancks were not nailed down!
The wrecking &quotcrane&quot was put into service and the trunk was succesfuly loaded and moved over to the front of the house...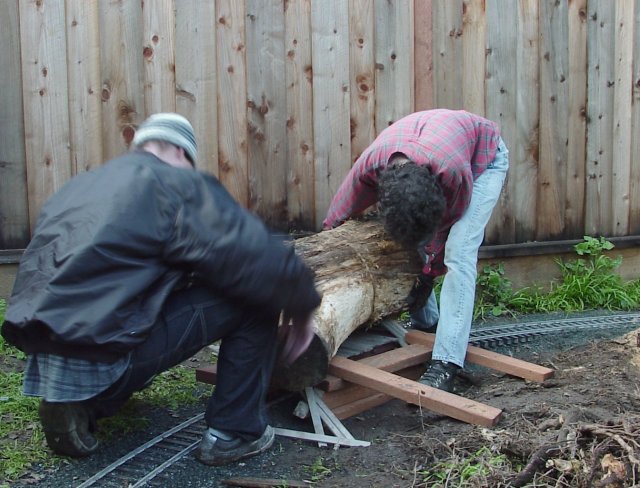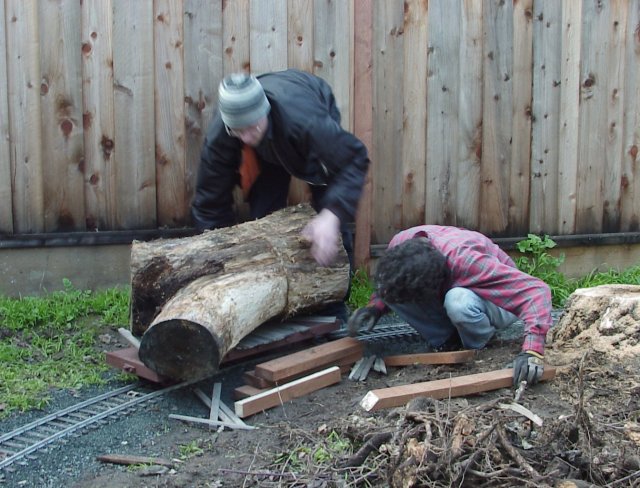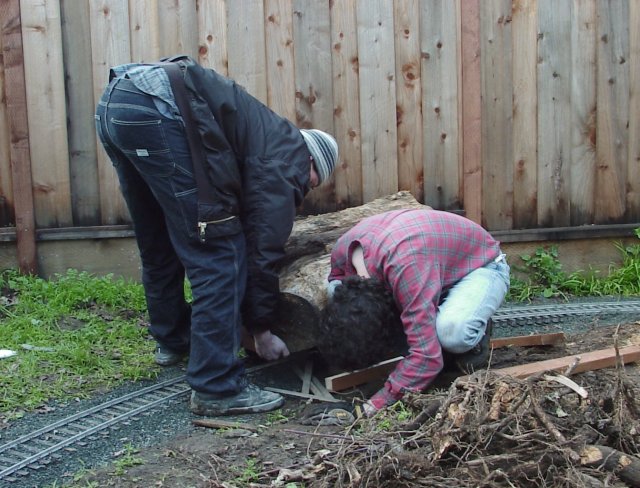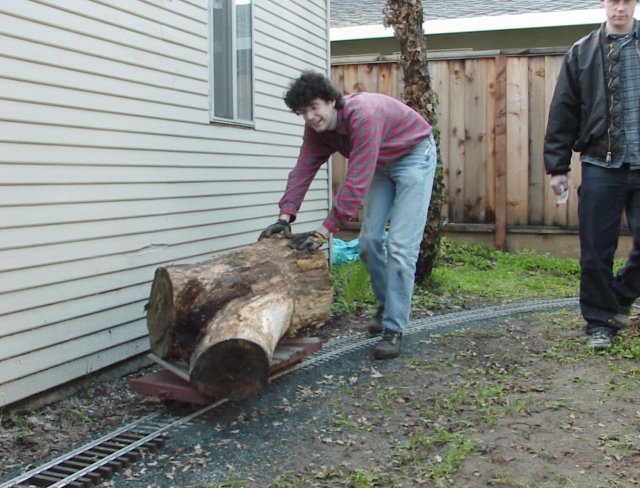 With The trunk gone, we started diging out the stump. Lukely, the tree was hollow and so were several of the main roots. Here you can see how we cut the stump in half to facilitate its removal: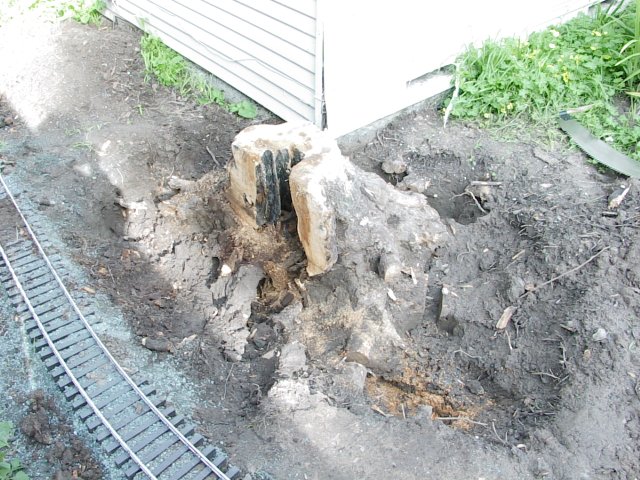 Here are all four quarters of the stump, awaiting their last trip to Henner's house to be burned in his fire place: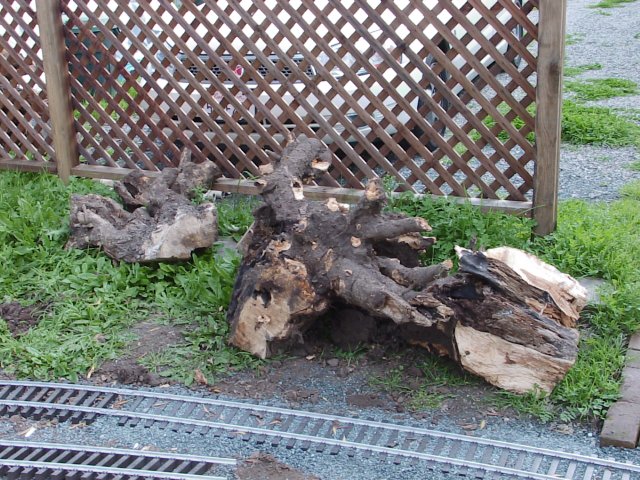 Here is the site after some cleanup: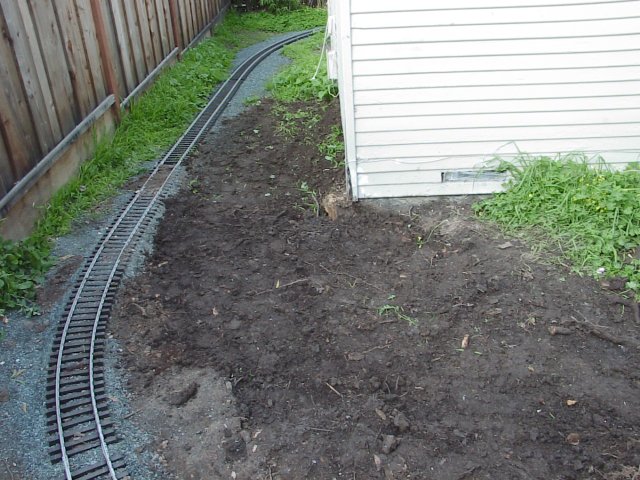 The next page shows the events surounding the completion of the main loop.